Contacting W.I.L.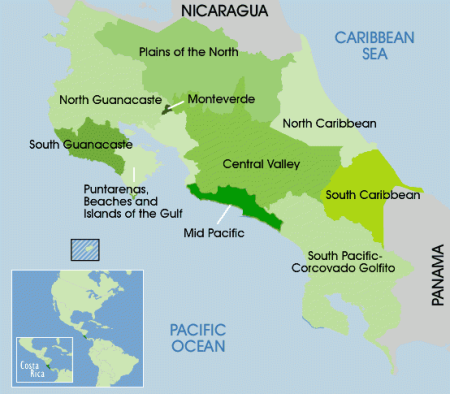 Wealth International, Ltd.'s headquarters are located in San José, Costa Rica. You may reach us at our offices in San José using any of the modes described below.
Mail
Costa Rica Headquarters Post
Wealth International, Ltd.
Aptdo 12703-1000
San Jose, San Jose 1000
Costa Rica

Regular mail only. Do not use certified mail or any service where a recipient's signature is required.
E-Mail
We recommend then when you communicate with us via email you use only secure, privacy-protected methods. These methods always involve encryption of some kind.
An encrypted email may be sent to W.I.L. using the form on this page. However; in order to respond securely we will need a PGP key or a Unseen address, as discussed below.
-----BEGIN PGP PUBLIC KEY BLOCK-----

mQGiBD03H1wRBADIeCnTPpWV28o8Rq/P8J1nedrHfrvWmheBB6D1aEcCzrBKEoD9
+wmFQDi3MPSTaSACgyM9wgmdDqg081ymsI1KFe5HdF6KJNnf7h63kVvbxokHUiAA
bZIuZ7m1QC3WjkuKrDAa05zGIUTdy5KC9+/rUo15KCN29JvsXGUn44VnRwCg/9cc
aLE2g/Op+BJgz9uQfqyUfwcD/j1xLXAfmcNlYLY8bXCQwWkjKclA/LjOQYRKb+b9
DPtoYSwG4pLNSS1YmzBnhJkhWdJDj2kr09UvNV1KG/uKi/FBrmrZTP7zx5sZbrWX
ZdL8nrfFIb8foIe/q2MjFAD+YFycoQvw7RAukrU4Uw/QxtE6F4fRT7R+m8EYXRHF
7zwCA/9TgsWhQ4G+T9ZaKKVT6ZZwmljfaLterr6WSHtkLzJ01obNZS8vakpt1EJR
2NtYYB+I5LcgaQyf3VGOntaKaA2lPqBJ8RvHWQlDBtvVPrXWDMSQ2nvTNSYjcKiG
3AiLZ/iLoQUeuI+bl5JH+O/qvLpSjmgsc0zErviwmSzrtvgmQbRRV2VhbHRoIElu
dGVybmF0aW9uYWwsIEx0ZC4gLSBHZW5lcmFsIElucXVpcmllcyA8cXVlc3Rpb25z
QHRydXN0cHJvZmVzc2lvbmFscy5jb20+iQBLBBARAgALBQJBkOMyBAsDAgEACgkQ
b00Xv5/JKgLXbwCgwSIQoGqYE17rzpvZwronV24qc0sAoJZNp2jpC+Xc9HJA85dl
EBqaxtHTuQQNBD03H1wQEAD5GKB+WgZhekOQldwFbIeG7GHszUUfDtjgo3nGydx6
C6zkP+NGlLYwSlPXfAIWSIC1FeUpmamfB3TT/+OhxZYgTphluNgN7hBdq7YXHFHY
UMoiV0MpvpXoVis4eFwL2/hMTdXjqkbM+84X6CqdFGHjhKlP0YOEqHm274+nQ0YI
xswdd1ckOErixPDojhNnl06SE2H22+slDhf99pj3yHx5sHIdOHX79sFzxIMRJitD
YMPj6NYK/aEoJguuqa6zZQ+iAFMBoHzWq6MSHvoPKs4fdIRPyvMX86RA6dfSd7ZC
LQI2wSbLaF6dfJgJCo1+Le3kXXn11JJPmxiO/CqnS3wy9kJXtwh/CBdyorrWqULz
Bej5UxE5T7bxbrlLOCDaAadWoxTpj0BV89AHxstDqZSt90xkhkn4DIO9ZekX1KHT
UPj1WV/cdlJPPT2N286Z4VeSWc39uK50T8X8dryDxUcwYc58yWb/Ffm7/ZFexwGq
01uejaClcjrUGvC/RgBYK+X0iP1YTknbzSC0neSRBzZrM2w4DUUdD3yIsxx8Wy2O
9vPJI8BD8KVbGI2Ou1WMuF040zT9fBdXQ6MdGGzeMyEstSr/POGxKUAYEY18hKcK
ctaGxAMZyAcpesqVDNmWn6vQClCbAkbTCD1mpF1Bn5x8vYlLIhkmuquiXsNV6z3W
FwACAg/+MAuaklqA2aw4MN/DaCmG8C3GSsOZxsXT7FxUFnLs75nJ22Ie+cMBuY23
TBAF8On3huYabtuPQKjXbW/xkRN3dl0KxIiAUgIbuTKhoO77gdoi6ftlPfPQucXk
G7us5S57Vzkdd0wjTR/JdqvYncikEHQ9MDx8Duaid4S/H4QcwoBRl+w5jUKj6Jd2
EABSj3gQ1fc4wDrhGyNH0qupIOgVSF1c0j/AofIZsZiRxrEkPc9Kn9ApQuoEqGGa
rSuvQBxoVuEb73EcJI7C0LiHArCPv/aZz//eO3w8oCt6bCXD1SOWJ282yU0dYfxp
Kx73v1johnr9tyQPDcM8hU5YZ9jF8LNLr/ah+tcYul0q2C/rAhJlzsc69iOjMuqD
pn1qNSg037UEZWb3//eQ41O1CDDFPKvCfCm3QkqC4DkOvZbmF6POi7Q+6H1eVz+t
iT6r5W8mPcNUQnxcDqFIYGMHNpff6najVifdEB0fKz1vMfjwKYiFyM2JgA5+sgct
eB8+UlalSDkpQP4V+Y2olV8gPc412y9PvCOnDK+hfyItLYy2HxV8i00yzJriGWBp
oR71AL6s7GOUAYyJriABsZklIHIwc43anIdO48jsJpq4UhZHnACm8Fb978RcLr3A
PvAu2hh35gQGQU7gjKu4TjVXMSGIJhX1AJjbl5pzPzfA1YMkATeJAEYEGBECAAYF
Aj03H1wACgkQb00Xv5/JKgIzGgCgn79yypUMute1bJNIO8CrvgFrJBUAnAuQVS56
ByRYb0b9Wc8iazJSIUv4
=0CMv
-----END PGP PUBLIC KEY BLOCK-----
Our recommendation for newcomers to encrypted email communication is "Pretty Good Privacy" (PGP), international home page here, or its free open source variant GPG ("GNU Privacy Guard"). PGP is the best known program among those providing such functionality. An introduction to sending email securely using PGP is provided here.
W.I.L.'s PGP public key is on the right. Those who do not know what to do with this key may save this file and then import it to your public keyring, opening the PGPkeys applet (PGPkeys inside the Windows Start Menu PGP group, e.g.), clicking on "Keys" then "Import", and then opening the saved WIL_info.asc file. (This is the procedure for version 6.5.8, the version we use.) A brief summary on how to accomplish basic tasks within PGP, including greater details on importing a public key into your PGP key ring, is given here.
Those willing to invest a modest amount of time in order to obtain state-of-the-art private email for free can download the Mozilla Thunderbird email client from this page, and then follow the instructions provided from following the "Adding GPG and Enigmail" link. (Note that truly securing your privacy against the observations and interventions of nefarious parties involves a lot more than encrypting your email, is a book-length subject involving things technical and nontechnical, and is never 100% accomplished. But encrypting your email is definitely a good first step.)

Learning to use PGP is not difficult for someone with some minimal understanding of PCs. If that prospect is nonetheless daunting, or the subject matter of the communication does not require perfect privacy, we suggest signing up for an Unseen account and communicating with WIL via Unseen. Our Unseen address is . Emails between any two Unseen account holders are encrypted using a strong PGP-like protocol.
Online Chat
In order to arrange on online chat session, please sign up for an Unseen account as described immediately above, then make a request to that you be added to our contact list, and also notify us you would like to communicate via a chat session. The Unseen chat service uses the same strong encryption technology as their email service. We will then arrange a mutually good time to connect.
---
PRIVACY STATEMENT: Wealth International, Ltd. guarantees the strict privacy of all client correspondence. Any copies of communications that are retained are stored in multiple offshore locations on encrypted media. HOWEVER, we cannot guarantee that unencrypted communications will not be intercepted and viewed prior to our receipt of such – which includes telephone and fax messages. For reliable results ALWAYS use encrypted e-mail to contact W.I.L.
---